We provide a full service development for your engineering challenges for packaging, internal transportation systems and cobot, end-of-line machinery and dedicated systems applications.
Dedicated Systems
EPHI Automation is specialized in the design, engineering and production of dedicated systems. This includes industrial control cabinets, custom embedded applications, electronics and mechanical solutions.

Based on a pilot test with the client and end-user an industrial version of the dedicated system can be produced by us.

Transportation Systems
Our engineering team is well trained and up to date with the latest internal transportation systems based on drive rollers and integrated motor rollers.

Together with our partner NDW we are able to deliver high quality transportation systems with the latest technology. Improving both efficiency and enabling smart solutions.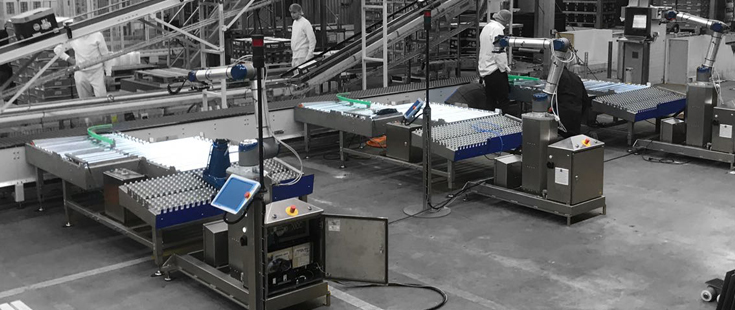 Cobot and Robot Equipment
We have experience in the design, development and production of lightweight cobot and robot equipment. Our core strength is to design adequate solutions based on weight, material and interfacing requirements. The robot equipment we have designed and produced are currently in use within the packaging industry, proof that our creative approach on robotic equipment (3D printing, carbon enforced) is a reliable solution.
---
3D Printed Grippers
---
Carbon enforced Grippers
---
Interfacing modules
---
Modular tools